This was a memorable project. I was commissioned by Epoch Residential in Winter Park Florida to design and install a series of seven murals for a community garden. We wanted to produce something palatable for a broad residential demographic but didn't want it to be too safe or boring. The concept drew inspiration from quirky but often well-designed produce advertisements from the 1930s – 1950s. I used that stylzied, playful framework to pay homage to the region's ecology, wildlife, and culture. I hand-painted the murals on 4'x4' aluminum panels with 1 Shot, really durable sign painter's enamel.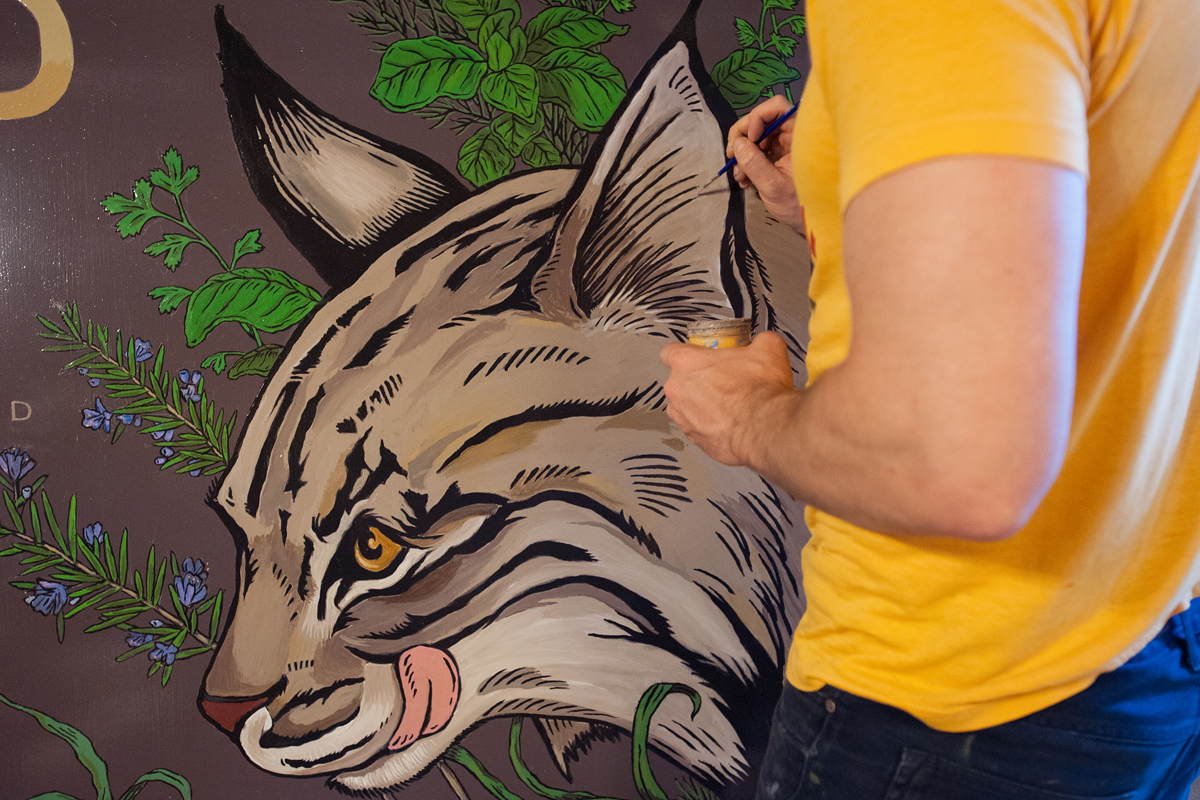 Concept Sketches and Palette Previews
Getting this look and feel just right took a lot of communication between the client and I – which can be one of the more enjoyable (or at least rewarding) parts of the process. Developing a vision for a project often means helping a client articulate artistic concepts that they feel, but may be difficult to express. The "ah-ah!" moments in that process – when the client says "Yes! That's it! I didn't know how to say it, but that's it!" – are so rewarding. Pleased with how this one turned out.