Finished
Wrapped this most recent mural in August on a beautiful, striking home design by Kevan Hoertdoerfer Architects. The clients are an artistic couple, and we called this concept "the vortex." It's based on halftone and Ben Day dot patterns, and is meant to tastefully evoke an immersive, cosmic feeling that flows with the aesthetic of the property.
We'll post more photos as the home and property is finished – there are some cool landscaping, lighting, and sculpture features going in soon.
McKenzie Organizing Stencils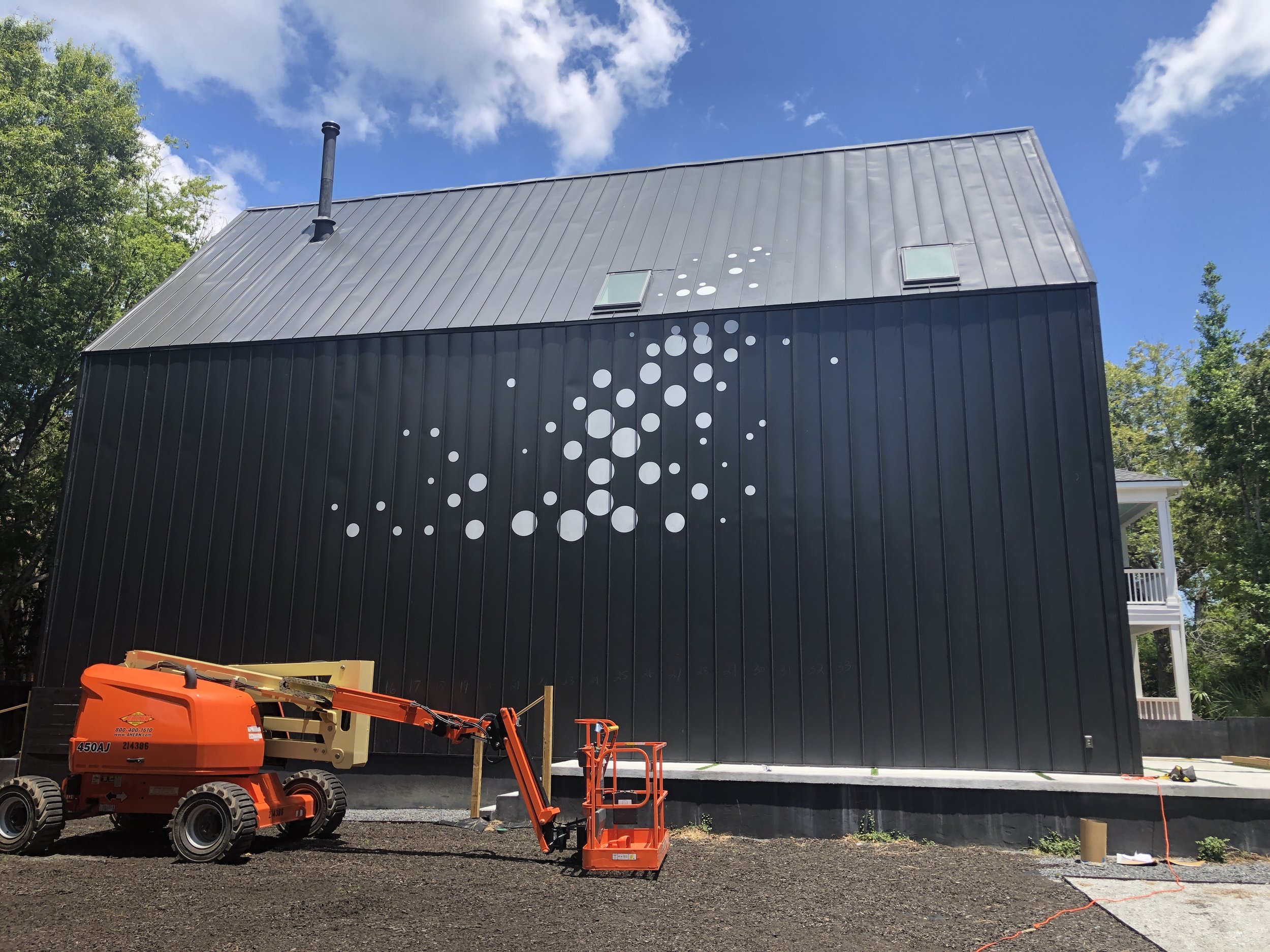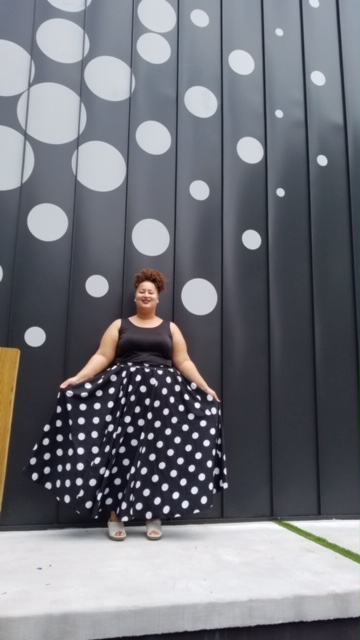 A Neighbor Stopped By ...